Basic Digital Marketing, SEO and WordPress Development Workshop For Begineers
---
🕐 5/18/2022
---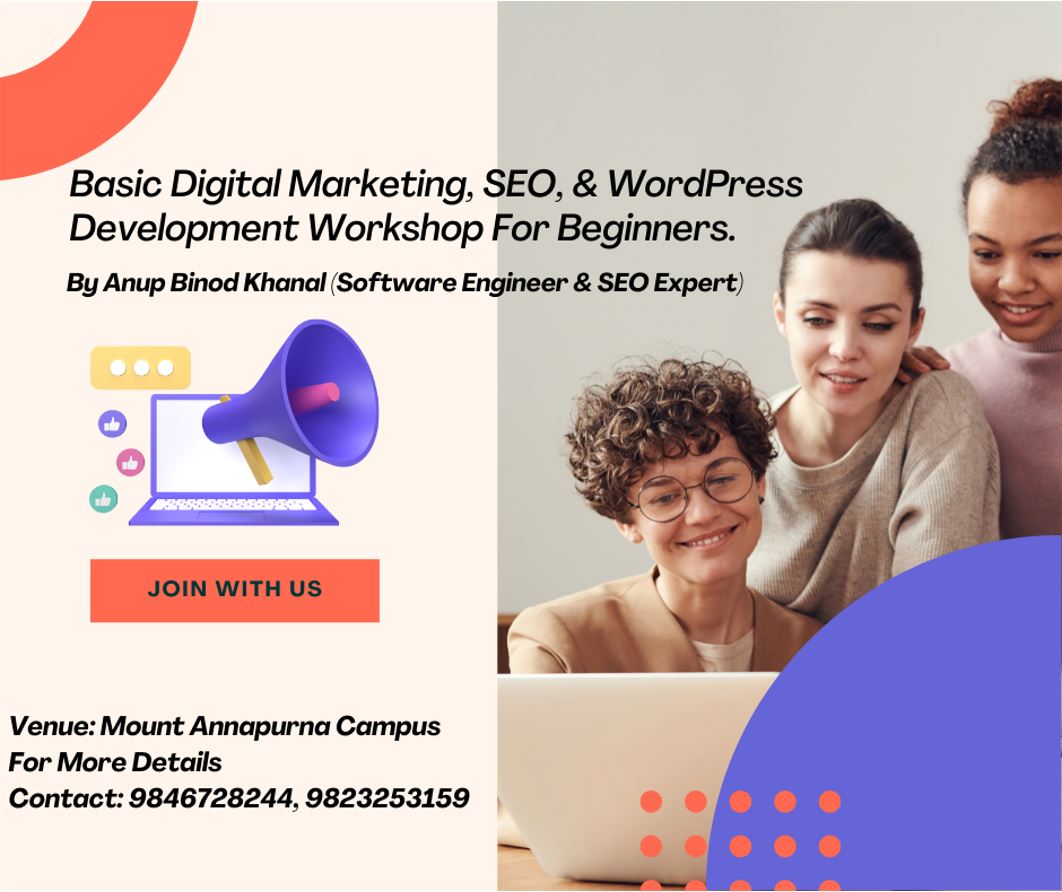 ---
1. Basic Introduction To Digital Marketing.
2. Content Development Strategies.
3. Optimise Contents based upon the Keywords.
4. Basic Introduction toFacebook Ads and Google Ads.
5. Social Media Management Strategies and Marketing Trends.
6. How to identify potential audiences that can actually convert to customers.
7. How to develop and implement different Digital Marketing Strategies?
8. Tools and Plugins. (Google Analytics, Google Search Console, and many more)
9. Basic WordPress Development and How to use WordPress Dashboard?
Introduction Class: 1 Hour
Demo Class: 2 Hour
Overview About the Platform and Course and It's Scope: 1 Hour.
Requirements To Attend The Workshop:
1. Own Laptop.
2. Enthusiasm for learning new concepts.
3. Good patience and resilience.
---
Date: 2022/05/20, Friday
Time: 8:00 A.M. Onwards
Please fill up the Registration Form by clicking the link below
https://forms.gle/cZhDZn1aAiEDbH4u8
---
Resource Person
Anup Binod Khanal
Software Engineer, SEO Expert
---